DKT. BITEKO AWASILISHA BUNGENI AZIMIO LA TANZANIA KURIDHIA MKATABA WA WAKALA WA KIMATAIFA WA NISHATI JADIDFU (IRENA)
---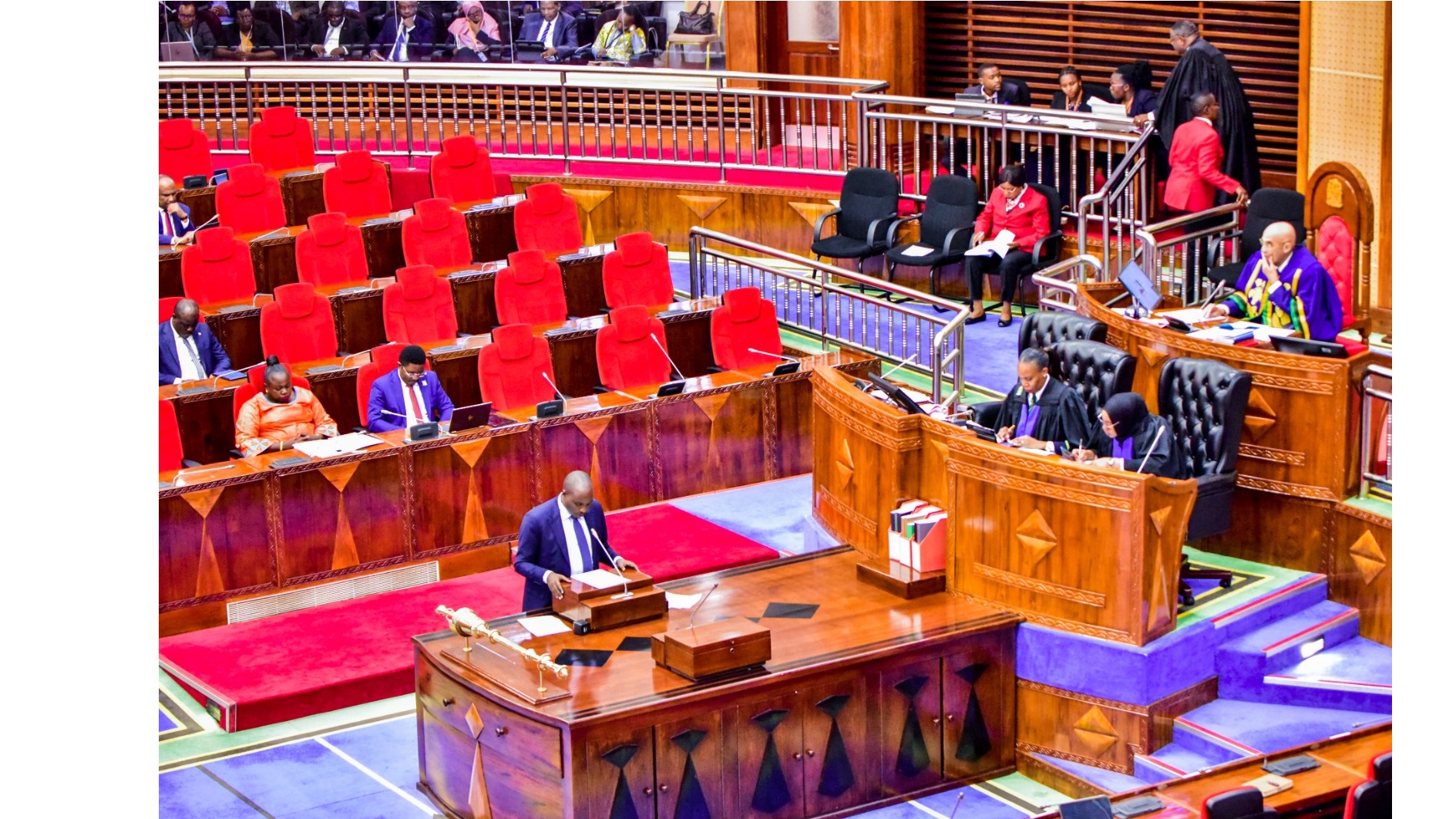 Naibu Waziri Mkuu na Waziri wa Nishati, Dkt. Doto Biteko leo amewasilisha katika Bunge la Jamhuri ya Muungano wa Tanzania azimio la kujiunga na Mkataba wa Wakala wa Kimataifa wa Nishati Jadidifu (Statute of the International Renewable Energy Agency - IRENA).
Dkt. Biteko ametaja manufaa mbalimbali yatakayopatikana baada ya kujiunga na mkataba huo ikiwemo; kuimarika kwa mchango wa Nishati Jadidifu katika uzalishaji wa Nishati ya Umeme nchini na kuliwezesha Taifa kuwa na vyanzo mchanyanyiko vya umeme unaoendana na mahitaji ya ukuaji wa kiuchumi na kijamii.
Ametaja manufaa mengine kuwa ni kuimarika kwa uwekezaji, mitaji na upatikanaji wa ushauri wa kiufundi katika uendelezaji wa nishati jadidifu na kupungua kwa uharibifu wa mazingira unaotokana na uzalishaji na matumizi ya nishati isiyo rafiki wa mazingira na pia kukabiliana na mabadiliko ya tabia nchi.